Back to Planning articles & videos
Tips for choosing the right Investigations for your class
iMaths 21/2/18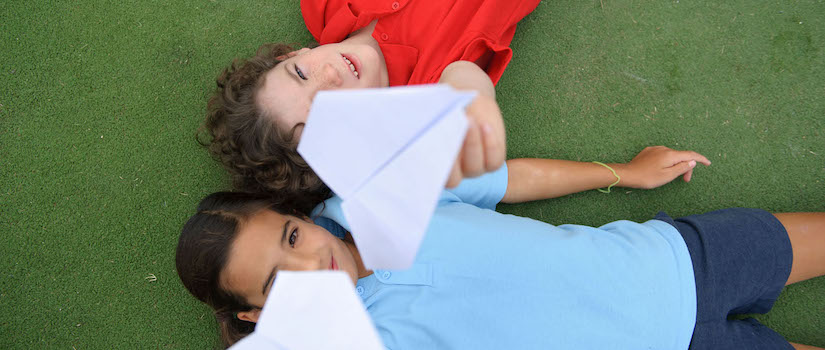 Every year level in iMaths (Foundation to Year 6) has a variety of Investigations to choose from. But how many should you include in your yearly plan? Which ones will your students find most interesting? Our handy tips and free Investigations Overview guides will help make selecting the right Investigations for your class easy.
Tip 1: Follow the sample yearly plans
If you're looking to fast-track your planning, then our ready-made sample yearly plans will be your go-to. If you're new to iMaths, you may want to ease into the investigative approach by selecting the sample yearly plan that includes 3 of the possible 12 Investigations. If you're confident with running Investigations, you may want to use our more comprehensive sample yearly plans that include between 7 and 9 Investigations.
Available in the iPlanner, each sample yearly plan has the selected Investigations, Problem Solving Strategies, Topics and Assessment blocks already planned out for you. Simply select the plan, give it a name, enter your term dates and save changes, before you dive right into teaching.
Tip 2: Appeal to specific interests
Student engagement flourishes when you choose Investigations that speak to their passions and interests. The real-life contexts of the Investigations will help turn reluctant maths students into eager participants.
Inspire the inner designer with iMaths 4 Investigation Ripper rides, showcase the sporting star with iMaths 3 Investigation Top team, or unearth the history buff with iMaths 6 Investigation Pyramids and pharaohs.
You may opt for a suite of Investigations that appeal to a variety of interests, or choose Investigations that will appeal to those students you're particularly keen to get excited about maths.
Tip 3: Align with school activities
Many of the iMaths Investigations are ideal for aligning with common school activities, or are best suited to particular times of the year. Planning Investigations around such events is a great way for students to get the most out of their Investigation experience. For example, you may choose to run the iMaths 2 Investigation Show time at the same time as your annual school show, or you may choose to run the iMaths 1 Investigation All about birthdays at the start of the year as a get-to-know-each-other exercise.
Tip 4: Link to other learning areas
If you like taking a cross-curriculum approach to planning your year, then iMaths Investigations are the perfect fit for tackling two learning areas simultaneously. What's more, students will gain a greater understanding of the maths concepts learnt when they immerse themselves in a particular topic that spans across multiple learning areas. For example, you may choose to align the Year 3 Investigation Sprouting surprises with another science project that explores living things and life cycles.
Use the Investigations Overview guide
So you can easily put our tips for choosing the right Investigations into action, we've created an Investigations Overview guide for each year level. With this guide you can quickly compare the key components of each Investigation, and choose the ones that best suit your class and your big-picture plan for the year ahead.
iMaths Foundation Investigations Overview
iMaths Year 1 Investigations Overview
iMaths Year 2 Investigations Overview
iMaths Year 3 Investigations Overview
iMaths Year 4 Investigations Overview
iMaths Year 5 Investigations Overview
iMaths Year 6 Investigations Overview
Tell us your tips for choosing the right Investigations for your class. Share your ideas on social media and tag us on Facebook, Twitter and Instagram.
More iMaths articles & videos