STEM and iMaths
iMaths 18/5/16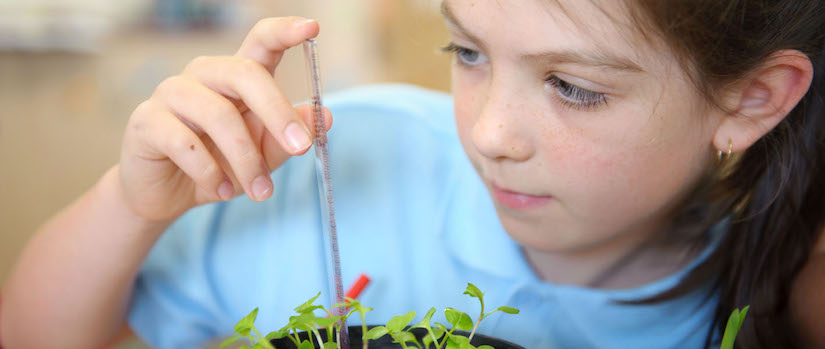 STEM (Science, technology, engineering and mathematics) education isn't just the latest buzzword in Australian education. The importance of these subjects is being realised globally, and many countries are focusing on STEM education to address poor results and disengagement in these fields.
The Australian Government recently committed an additional $12 million to the Restoring the focus on STEM in schools initiative, with the aim of generating more interest in related higher education courses and career paths. One of the major priorities identified by this STEM initiative is to focus on 'Mathematics by Inquiry', a way to engage students and address the proficiency strands prescribed by the Australian Curriculum: Mathematics. This inquiry approach is the core of the iMaths program and has been tried and tested in thousands of classrooms around Australia for over 10 years.
As important as such initiatives are, implementation often leads to added pressure on teachers in an already crowded curriculum. The good news is that iMaths Investigations offer a solid platform to address some of the key elements of science, technology and engineering. Try these ideas in your classroom:
Science and iMaths
The recording and analysis of scientific data relies heavily on maths skills, so it follows naturally that there are many opportunities to integrate maths and science in the classroom.
There are iMaths Investigations in every year level that tie in with science content: from testing and measuring the growth of plants to examining and making predictions about the weather. Read Cross Curriculum Links in iMaths to find out which Investigations have science links in your year level.
Technology and iMaths
When considering how to meet technology requirements in the primary classroom it's easy to be intimidated by the speed at which technology advances – there are always so many new devices, software programs and apps to choose from. However, iMaths Investigations offer some simple solutions that utilise readily accessible technology. For example:
| Technology Content Description | iMaths Investigation Example |
| --- | --- |
| Create and organise ideas and information using information systems independently and with others, and share these with known people in safe online environments1 (ACTDIP006) | Any drawing software or app can be used to create a graph of class birthdays to show results in 'All About Birthdays' (Year 1). |
| Identify and explore a range of digital systems with peripheral devices for different purposes, and transmit different types of data2 (ACTDIK007) | Digital cameras can be used to film competitors in the sports activities in 'Top Team' (Year 3). |
| Implement digital solutions as simple visual programs involving branching, iteration (repetition), and user input3 (ACTDIP020) | Powerpoint can be used to create an interactive planet quiz in 'If I were a Martian' (Year 5). |
Engineering and iMaths
Engineering may seem pretty daunting to primary teachers. However, developing design processes to solve practical problems is what engineering is all about and many iMaths Investigations ask students to do just that. For example:
'Clever Containers' (Year 6) challenges students to create the best packaging solution for takeaway containers.
'It's My Town' (Year 1), 'Once Upon a Castle' (Year 2) and 'Super Sports Stadium' (Year 4) ask students to adhere to certain limitations to design a town, a castle and a stadium.
'Ramp Champ' (Year 1), 'Up, Up and Away' (Year 2) and 'Marble Ramp' (Year 2) ask students to plan, create, test and modify toy cars, paper airplanes and marble ramps, as well as to evaluate the effects that modifications have on results.
Maybe it's not so daunting when it's presented like that!
Stemming Out
With cross-curricular priorities such as STEM in mind, it's not only non-specialist maths teachers who can benefit from support. The Mathematics by Inquiry project4 has identified that teachers can be supported through well-annotated student resources that:
outline connections with the 'big ideas'
establish and maintain relevant real-world contexts
connect with other learning areas
provide extension work for higher achieving students
engage students in high-order thinking.
iMaths Investigations resources help teachers in all these areas. When implemented as part of a whole school approach, iMaths can help bring about a cultural shift in how maths is delivered to students.
Tell us how you incorporate STEM with your Investigations. Share your ideas on social media and tag us on Facebook, Twitter and Instagram.
References
More iMaths articles & videos