Firefly staff take to the tools for SunnyKids this Christmas
12/1/22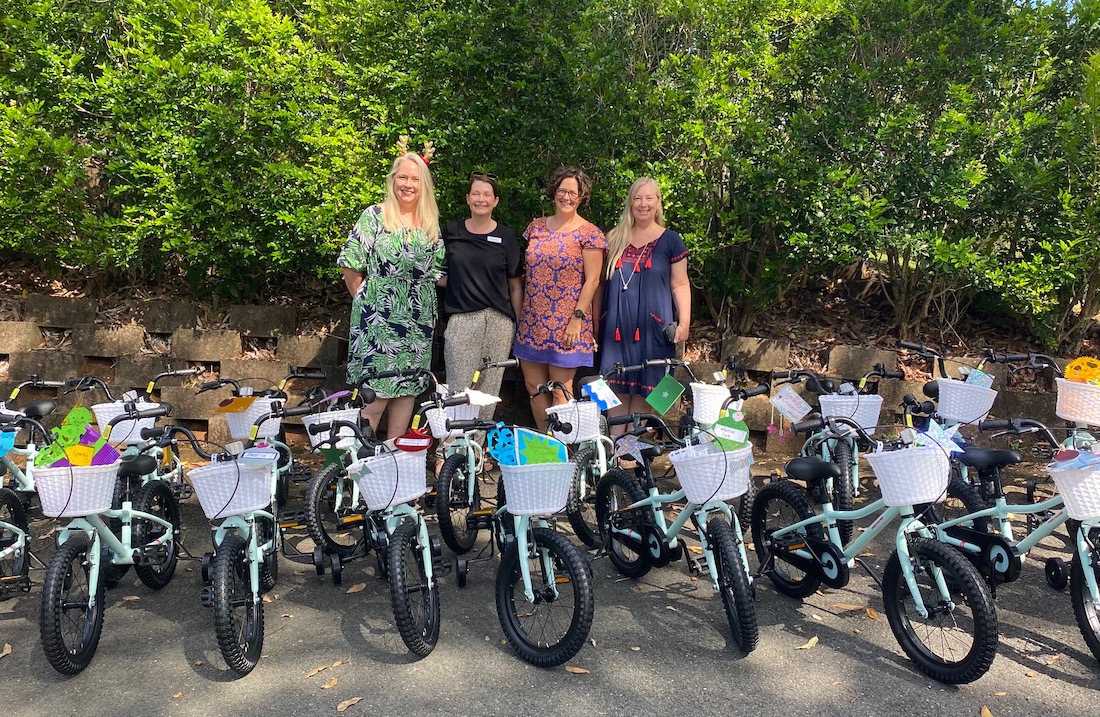 Over the years, the team at Firefly have worked closely with SunnyKids to get involved with our local community in a meaningful way.
SunnyKids is a Sunshine Coast-based organisation which aims to provide a social and emotional safety net for thousands of local mothers and children.
'It is so rewarding to work with an organisation that so beautifully aligns with our values,' said Firefly Education General Manager Carlee Driscoll.
'Over the years, we've helped with the design and printing of The Good Man Project and assembled shedloads of residential flat-pack furniture.'
'The staff here particularly love being able to get involved in the Christmas campaign each year.'
This year, our SunnyKids Christmas campaign saw us assemble 20 children's bikes, which had been anonymously donated as presents for kids.
Each bike had to be assembled and named. Naming the bikes, and creating handmade name tags, was a simple way to personalise each present. Some of our favourite names were 'Grease-Lightning', 'Bell-a' and 'Wongari Wanderer'. All up it took 46 Fireflies just under 3 hours to put the bikes together.
'I really enjoyed getting to do something hands-on and build something that I know will bring joy to a child in need and encourage them to be active. Building bikes for SunnyKids was definitely more rewarding than just buying something to donate,' Seanna Cronin, Editor, said.
Also joining us for this special project was Ailie from local bike store Peddlar Bikes. She was on hand to ensure the finished bikes were fit for their new owners.
Visit the SunnyKids website to learn more about their award-winning 'Virtual Village' practice model and find out how you can help.