Sound Waves makes a splash in School News
19/6/19
We are so excited to have been featured in the Term 1, 2019 edition of School News. The article explored all things synthetic phonics, using examples from our award-winning spelling program Sound Waves.
Our literacy expert Nicole Forrest was interviewed for the article, saying 'For too many years in education, there was a mismatch between what research findings told us about how children learn to read and spell, and what actually happened in classrooms each day … I constantly observe the positive effects of school-wide consistency with the schools using whole-school synthetic phonics.'
Check out the full article on page 38 at School News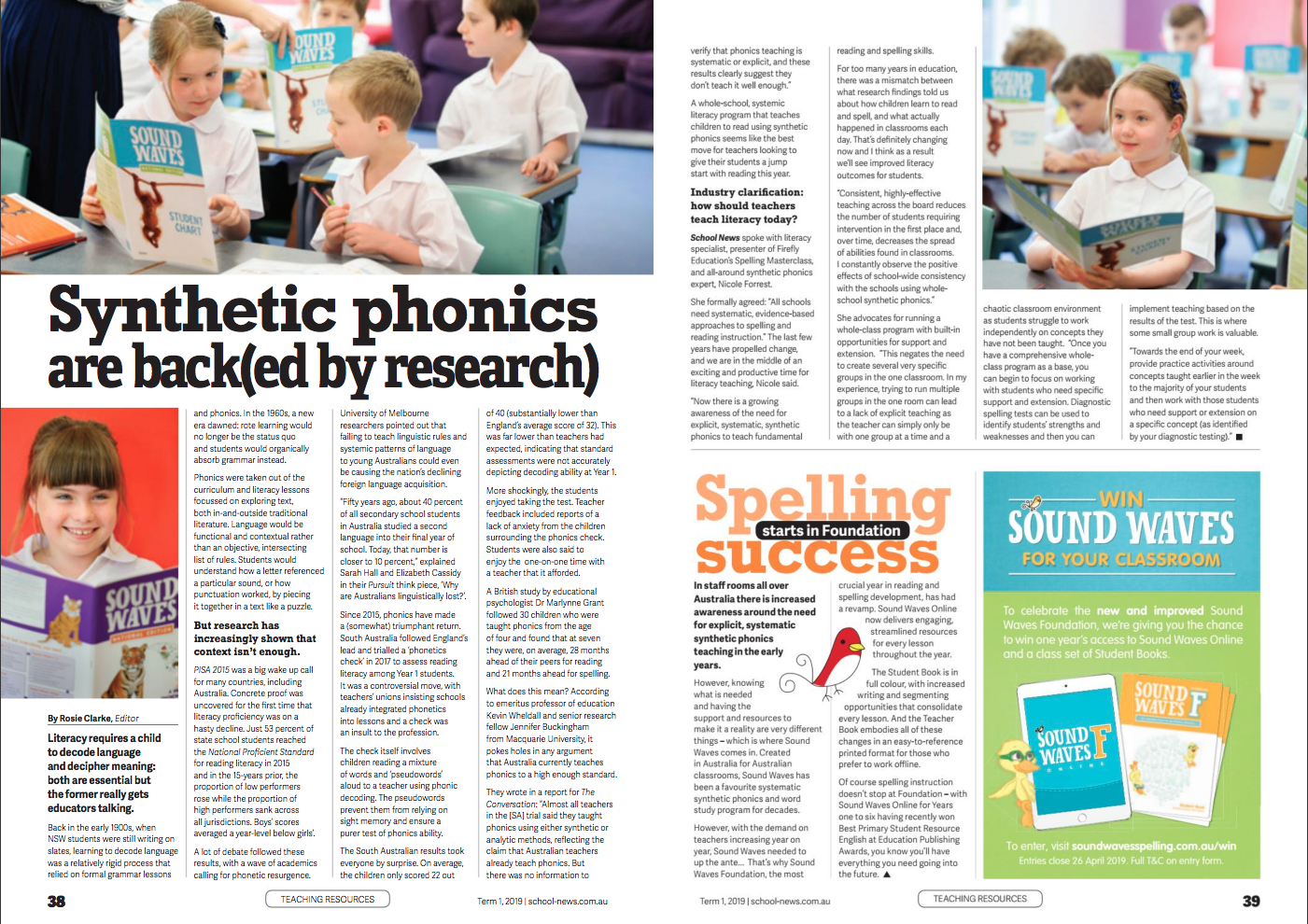 Want to find out more about Sound Waves?
Sound Waves is a synthetic phonics and word study program. Synthetic phonics is recognised as one of the most effective ways to teach spelling and reading skills.
To find out more about Sound Waves: