Finding freedom through education
17/4/18
Firefly Education has had the privilege of donating Sound Waves resources to the School for Life Foundation, which empowers children through education.
The not-for-profit School for Life Foundation began with Annabelle Chauncy and David Everett, two Australians volunteering in Kenya. They witnessed firsthand how education was the key to providing students with opportunity, and local communities with a positive, sustainable future. The foundation began in 2008 and today has two schools in Uganda.
The vision of the foundation is 'education is freedom'. It aims to 'address poverty through the provision of education in developing countries, applying holistic, community-led, scalable and sustainable development practices'.
In late 2016, teacher and volunteer Emily Fitzpatrick approached Firefly Education, which jumped at the chance to donate Sound Waves resources to the foundation's cause.
Firefly Education interviewed Emily to get an insight into the foundation's amazing work.
What is the School for Life Foundation and its aim?
School for Life Foundation is a not-for-profit organisation currently running over two school campuses: Katuuso Primary and Vocational School and Riverside Mbazzi Primary School.
Katuuso covers from early childhood development (pre-school) classes to Primary 7 and has been running since 2011. Mbazzi covers from early childhood to Primary 3 and was opened in 2016.
At present the foundation is building another primary school in the neighbouring town of Bujuuko, aiming to educate 1000 people in that community.
Why did Firefly Education come to mind to supply the educational resources for the cause?
I am an Australian teacher and used Sound Waves in my schools back there. I have taken 12 months' leave without pay; six months has been spent teaching at both schools. I knew the Sound Waves resources would be excellent for the teachers when teaching their students phonics and other important elements of English. The colourful and effective resources were a perfect choice.
What do the students love about Sound Waves?
The students love using the Sound Cards – as you can see in the picture!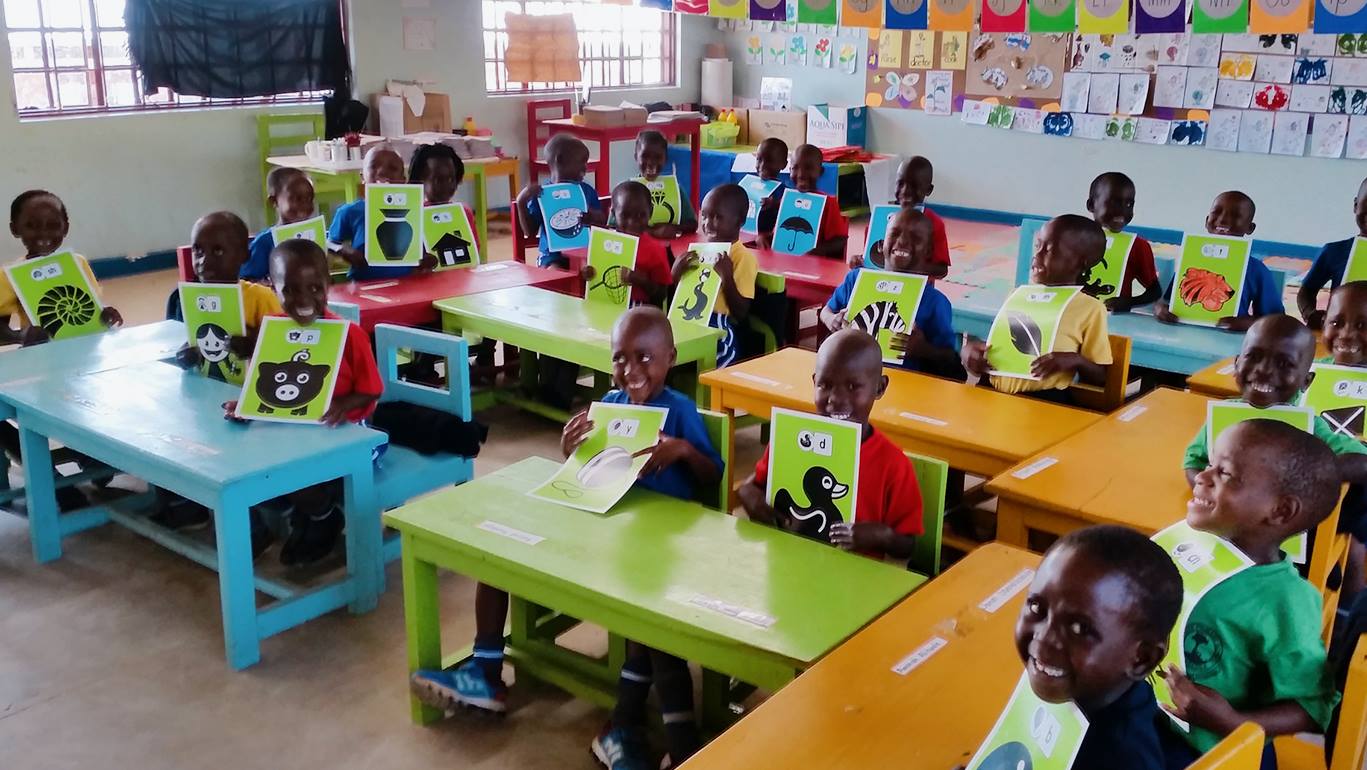 The foundation has grown since its humble beginnings; today its two schools welcome 400 students and employ more than 85 locals. We wish School for Life the very best as it continues in its quest to empower the children and communities of developing countries.
The team at Firefly Education is thrilled to be supporting the incredible work of the School for Life Foundation. It is very exciting to know Sound Waves is being used to teach English for such an important and meaningful purpose.
Want to help out?
The School for Life Foundation is doing amazing things in Uganda and here are some ways you can help this worthwhile cause: