Tuvalu Case Study – Sound Waves in the South Pacific
10/9/18
Advisers working with Tuvalu's Education Department were searching for an easy-to-use study program to improve student literacy, English teaching, and national and international exam results.
Aware of the impressive results that followed the successful integration of Sound Waves in classrooms all over Australia, Tuvalu's education planning adviser, Pamela Lysaght, reached out to Firefly Education to run a series of professional development workshops.
Nicole Forrest – a Firefly Education literacy specialist and presenter of the Spelling Masterclass – was the natural choice to work with Pamela to develop an in-depth, multi-day professional development program to meet the needs of Tuvaluan schools.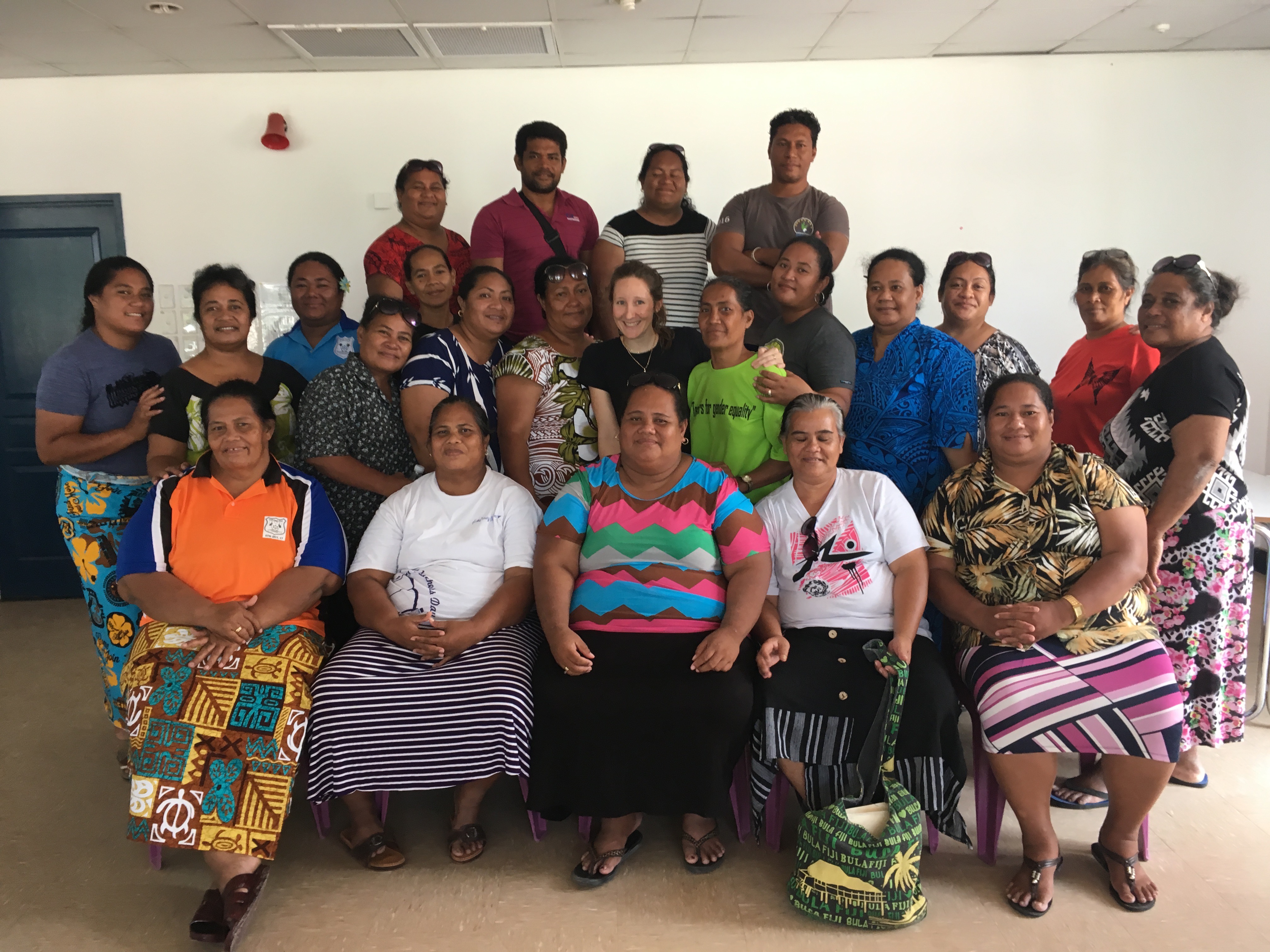 Firefly Education literacy specialist, Nicole Forrest, with Tuvaluan teachers at the Sound Waves professional development workshops.
Pamela praised the professional development provided by Nicole.
"Her ability to tailor the program to the needs of Tuvaluan teachers will mean a better and more robust implementation of the program in our schools."
At the workshop, participants used the whole group sessions to discuss broader concepts related to the English spoken language. These sessions sparked important conversations about first-language acquisition and second-language learning, before participants explored phonemes, morphemes, homophones and contractions.
The small group sessions were focused on teaching English spelling and language concepts using Sound Waves and Nicole provided tips for using the Sound Waves resources to structure lessons. Teachers said the workshops gave them a better understanding of the English language, and showed them how to teach spelling in a sequential and effective manner.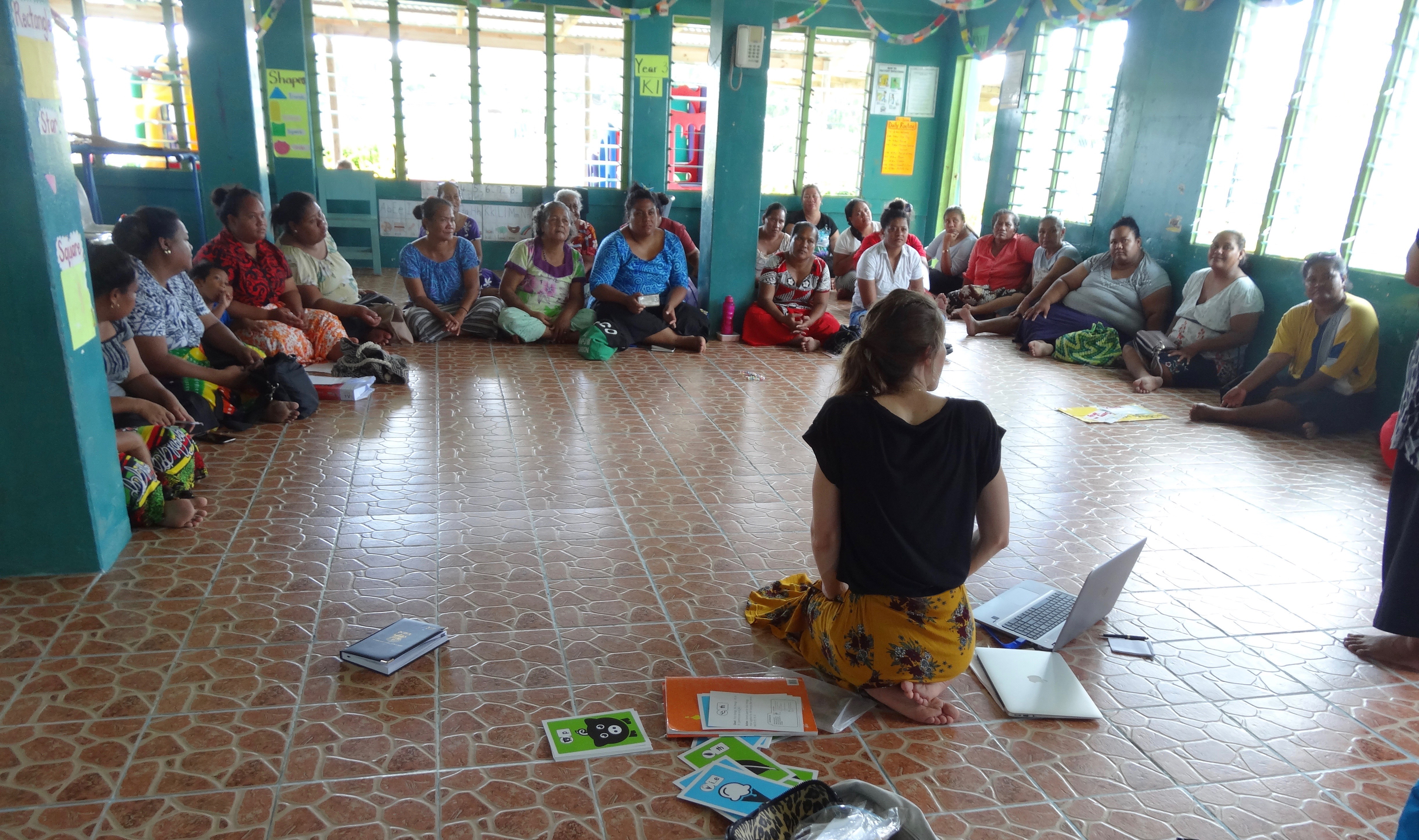 Workshop participants discuss first-language acquisition and second-language learning with Firefly's Nicole Forrest.
Nicole said her time in Tuvalu was an invaluable learning experience.
"Tuvalu's teachers do a brilliant job without access to many of the resources I took for granted as a teacher working in an Australian city, for example, access to fast internet," Nicole said. "I learnt a lot from simply listening to them talk about the practices they implement in their unique context, and enjoyed finding effective ways to promote collaboration and sharing amongst teachers. I also gained a deeper understanding of the challenges of learning English as a second language."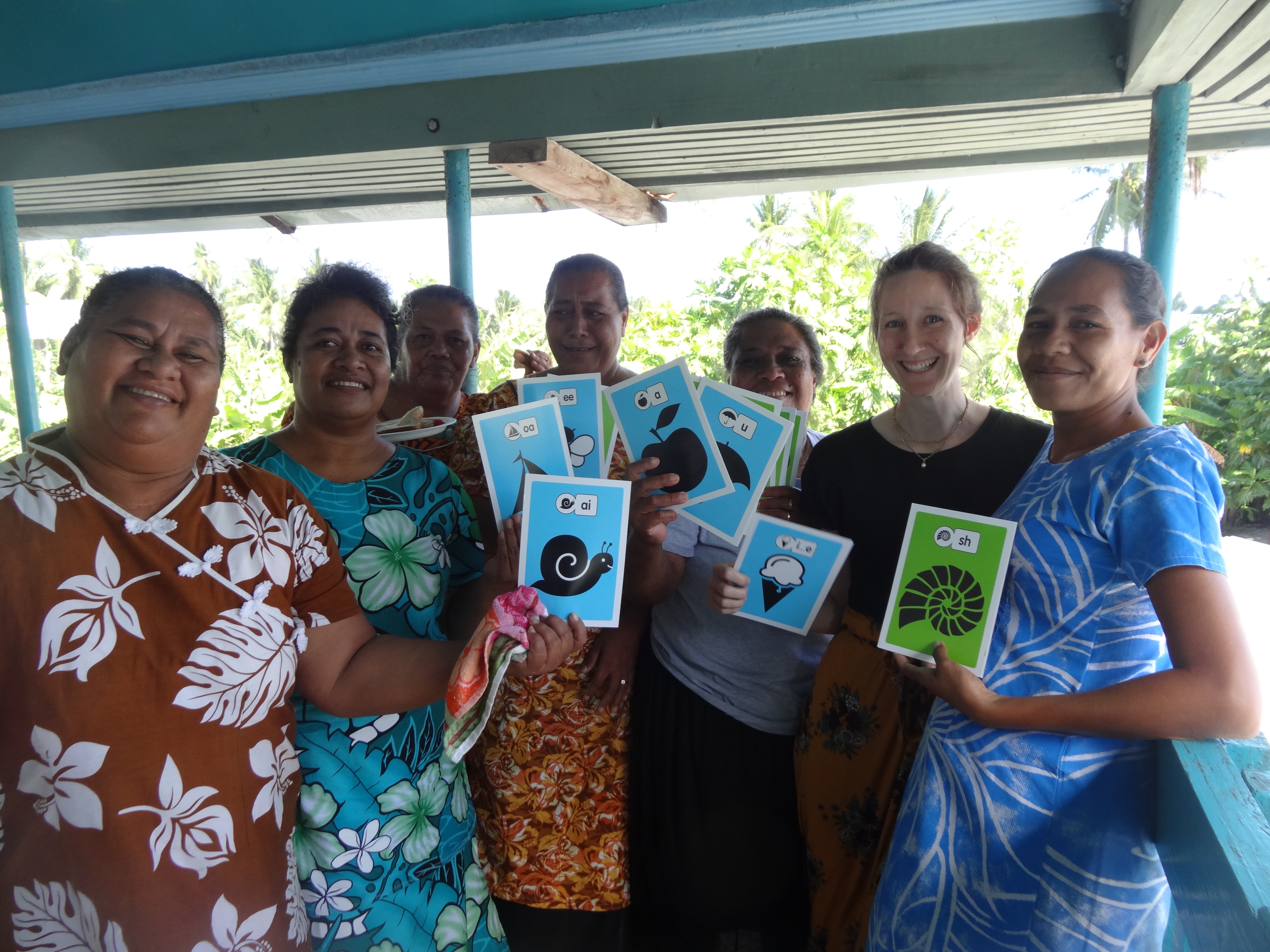 Nicole Forrest shares her tips for using the Sound Waves Sound Cards with Tuvaluan teachers.
We are grateful for the opportunity to work with – and learn from – Tuvalu's teachers and education advisers. Our appreciation goes to all the teachers who enthusiastically participated in the Spelling Masterclasses, and who worked hard to learn new skills in preparation for the implementation of Sound Waves in their classrooms.