Back to Research & Case Studies articles & videos
The proof is in the pudding with iMaths
iMaths 10/5/18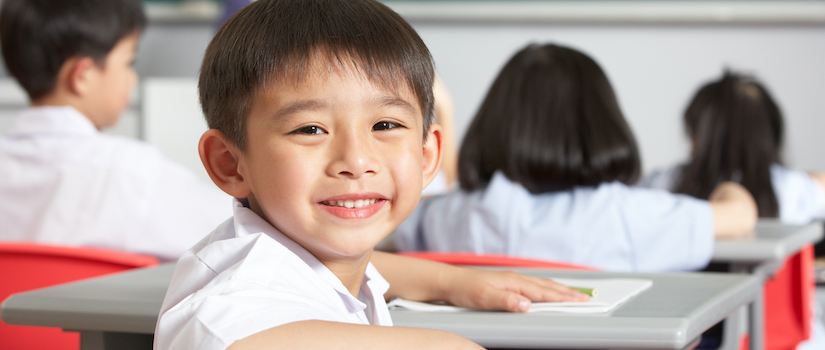 It may seem obvious, but the two most important factors for improved classroom results are student engagement and teacher support. With maths Investigations for students and PD workshops for teachers, iMaths has you covered.
Schools across Australia have seen improved NAPLAN results since they started using iMaths – here's just two of them.
A Gold Coast school with great NAPLAN results for numeracy is Helensvale State School. They started their iMaths journey in 2014, and adopted a whole-school approach using iMaths in 2015. The school has continued this approach ever since, with their numeracy results for 2016 being their best to date.
Helensvale State School Year 3 NAPLAN numeracy results
(Source: My School)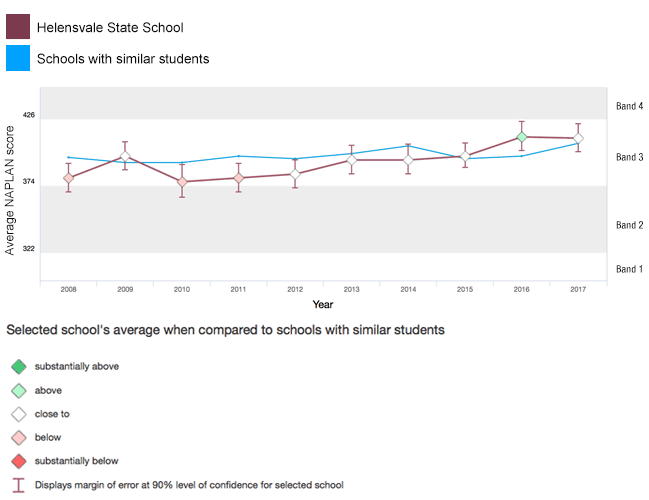 Salisbury State School is a small school with a lot to smile about. Previously performing below schools with similar students, their Year 3 cohort achieved outstanding NAPLAN results for numeracy in 2016 and 2017 – an improvement the school attributes to iMaths. A PD workshop with their Firefly Education Consultant at the outset gave them the confidence they needed to implement an investigation-based approach to the teaching of maths in their classrooms.
Salisbury State School Year 3 NAPLAN numeracy results
(Source: My School)
So, why does iMaths improve results?
It comes down to the two main factors – an approach that fosters student engagement, and ample training, support and resources for teachers.
Student engagement is one of the many struggles in the maths classroom for both teachers and students. Real-world application is key. Research points to the need for investigations in maths lessons. Thus, investigations are central to improved mathematical learning and the development of children's mathematical power.1 iMaths is all about student engagement. The unique Investigations in iMaths provide real-world connections so students can see how maths is used in their everyday lives.
Supporting teachers is another important factor that leads to improved student results. The International Institute for Educational Planning (part of UNESCO) reports that there is a strong link between the increasing levels of student achievement with the improvement of teachers' skills, knowledge and practices as a result of professional development.2 The iMaths program not only includes a suite of well-scaffolded resources to conduct Investigations, but also offers a range of PD and support options, such as free Professional Development workshops, to ensure teachers using the resources have all they need to effectively implement an investigation-based approach.
If your school wants to turn reluctant maths students into eager participants, then iMaths is for you. To take the next steps in improving students' numeracy results and supporting teachers with their teaching of maths:
book an Introductory PD workshop for your school
sign up for a 30-day free trial
order Inspection Copies.
Or simply contact your local education consultant to discuss how iMaths Investigations can work for your school.
Tell us how your school engages students and supports teachers. Share your ideas on social media and tag us on Facebook, Twitter and Instagram.
References
Baroody, A & Coslick, RT 1998, Fostering children's mathematical power: An investigative approach in K–8 mathematics instruction, Lawrence Erlbaum, Mahwah, New Jersey
cited in Diezmann, CM 2005, 'Challenging Mathematically Gifted Primary Students', Australasian Journal of Gifted Education, 14(1):pp. 50–57, viewed 6 April 2018, https://eprints.qut.edu.au/5922/1/5922.pdf ↩
Villegas-Reimers, E 2003, Teaching professional development: an international review of the literature, UNESCO: International Institute for Educational Planning, viewed 6 April 2018, http://unesdoc.unesco.org/images/0013/001330/133010e.pdf ↩
More iMaths articles & videos