Did you know Think Mentals strategy videos include pause prompts?
Think Mentals 1/3/22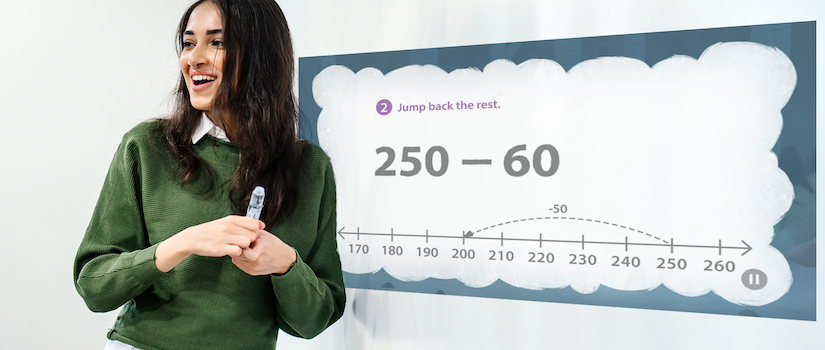 In Think Mentals Digital there are engaging videos that demonstrate effective mental computation strategies. When you and your students are watching the strategy videos, take advantage of the pause icon that appears in the corner of the screen at key points.
This handy prompt lets you know it's a good time to pause the video and discuss with your class what's being presented. Ask students what they think might happen next, or go over anything that's been covered to check for understanding.
Check out the pause prompts in this Year 4 Teaching Video: Friendly Balance (Addition).
More Think Mentals articles & videos