Get your whole school on board with Sound Waves Spelling
Sound Waves Spelling 18/2/18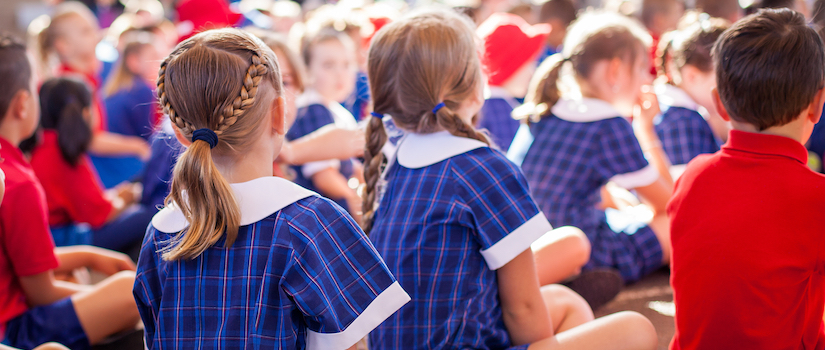 Immersing your students and staff in the Sound Waves Spelling approach will work wonders for your spelling results. So, if your school is using Sound Waves Spelling in multiple year levels, then boost your whole-school approach with these ideas.
Spread the news far and wide
Whether you send out a weekly newsletter or use social media to keep parents up to date with what's happening in the classroom, make your school's Sound Waves Spelling program a regular feature of your weekly news.
At the start of the year, introduce the Sound Waves Spelling program to parents with a brief overview of the approach. For example:
The Sound Waves Spelling approach uses a sound-to-letter strategy, which acknowledges that sounds can be represented in more than one way in written form. This approach focuses first on the basic units of sound in our language – phonemes. It then explores the letters that represent these sounds (graphemes) and how they can be put together to form the written words in our language.
Throughout the year use your weekly news to announce the week's focus sound. To make it easier for parents to grasp the focus sound, put it into context by listing common graphemes that represent the sound, and a couple of word examples. Use the Standard Student Chart or Extended Student Chart as a reference for your focus sound news feature. For example:
This week's focus sound is . The most common graphemes that represent this sound are j, g, ge and dge. You'll find this sound in words such as jellyfish, giraffe, barge and bridge.
Why not take the weekly focus sound news feature one step further by asking parents and students to get involved? Set up a box in your library where students can drop newspaper or magazine clippings of unusual words that contain the week's focus sound. Then publish the most unusual entry in the following week's news feature, where you can also ask for submissions related to the next week's focus sound. For example:
Last week's word of the week was epiphany, submitted by Sally Simpson in Year 6G. Who will win this week's word of the week for the sound? Submit your newspaper clipping entries at the library.
Introduce the week's focus sound at assembly
As the Sound Waves Spelling program is structured to teach the same sequence of sounds throughout the year from Year 1 to Year 6, assembly is the perfect opportunity to introduce the week's focus sound to all students. Here are a couple of ideas to get you started:
Have students perform the chant and action.
Announce three words that contain the focus sound – these could be general words or students' names.
Stock the library with sound-focused books
Encourage students to pair their synthetic phonics knowledge with their love of reading by stocking your library with books that feature focus sounds.
Use the Sound Waves Spelling Recommended Stories List as a reference for sourcing suitable titles. This list suggests:
traditional and popular books that prominently feature a particular focus sound
the Sound Stories series created by Sound Waves Spelling co-author Barbara Murray. Each book includes a collection of bespoke short stories that champions a focus sound.
Publish the Recommended Stories List in your library, or display the week's focus sound and a relevant story each week. Your librarian may even like to dedicate a shelf to the week's Recommended Stories.
Tell us your favourite whole-school ideas and activities for Sound Waves Spelling. Share your ideas on social media and tag us on Facebook, Twitter and Instagram.
More Sound Waves Spelling articles & videos