Learning maths through storytelling
iMaths 23/8/21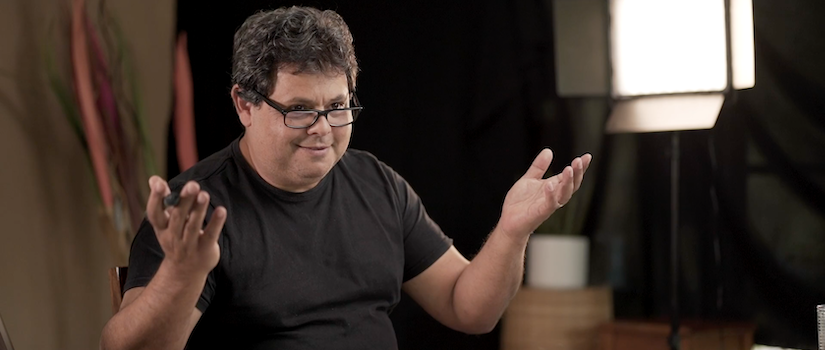 Mathematics and storytelling aren't often used in the same context. However, Professor Chris Matthews, chairman of ATSIMA (Aboriginal and Torres Strait Islander Mathematics Alliance), encourages teachers to explore how mathematic equations can be expressed and understood through storytelling.
Numbers can become characters. Operations can become actions. An equals sign can represent the transformative part of a storyline, and the answer can represent the story's conclusion.
When students are able to inject their own storylines, experiences and culture into maths equations, it allows them to better understand and connect with what they are learning. Further, it ensures your maths lessons reach all of your students – not just the maths lovers in the room!
We've teamed up with Chris to create this video which takes you through the creative ways he uses storytelling to connect with his students and foster a love of maths in the classroom.
As Chris explains, learning maths through storytelling is about self-expression, and understanding how students see things. 'It also forces them to ask questions about themselves. And that's an opportunity then for you as a teacher to learn more about your student and how they see the world and what they think about – and that's part of the beauty.'
Learning maths through storytelling is just one of the many ways ATSIMA encourages teachers to use culture to meaningfully connect all students with maths. If you're interested in learning more about ATSIMA, head to the website: https://atsima.com
The filming of these videos took place at the Firefly Education campus, which is located on Gubbi Gubbi/Kabi Kabi Country. Professor Chris Matthews is from the Quandamooka people of Minjerribah (Stradbroke Island). We acknowledge the interconnected networks that have existed between Aboriginal and Torres Strait Islander peoples from these Countries for tens of thousands of years. We pay our respects to the Elders past, present and emerging.
More iMaths articles & videos