Lights, camera, investigate!
iMaths 5/6/22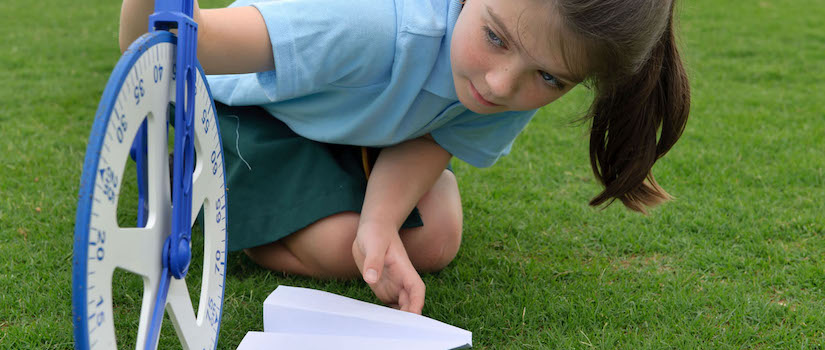 Switch things up for your next investigation and have students film the process. Not only will this add an extra level of engagement, incorporating a video component is a fantastic way to draw out students' communicating and reasoning skills.
You may choose to have students create the video as either a formal or informal part of the investigation. You may like to provide a guided template for the video, or let your students' creativity run free. Either way it is important to provide students with interview-style questions to answer on film to help them articulate their problem-solving and reasoning application.
For example, students could document the journey of their investigation from start to finish. With this approach it is a good idea to prompt students to plan out a beginning, middle and end of their documentation. Provide students with questions they can use to 'interview' each other along the way. For example:
Beginning – What is the investigation asking us to do?
Middle – What maths have you used in the investigation so far?
End – Can you describe your finished investigation and explain what you've learned along the way?
Alternatively you may just have students submit a video presentation of the finished result. With this approach feel free to use the Communicating and reflecting questions (included in the Investigation Teaching Plan at iMaths Online) for students to reflect on their investigation and articulate their reasoning. For example, after Year 4 students complete the Aussie adventure investigation ask them the Communicating and reflecting questions such as 'How could you have found a more suitable route?' and 'How did you represent your class survey data on the picture graph?'.
Try out this lights, camera, investigate approach in your next investigation. Be sure to share your videos with us so we can share them with other like-minded schools. Email your video to us, or tag us on social media: Facebook, Twitter or Instagram.
More iMaths articles & videos