Teacher Spotlight – Top Tips from Tramain Maybanks (@themurriteacher)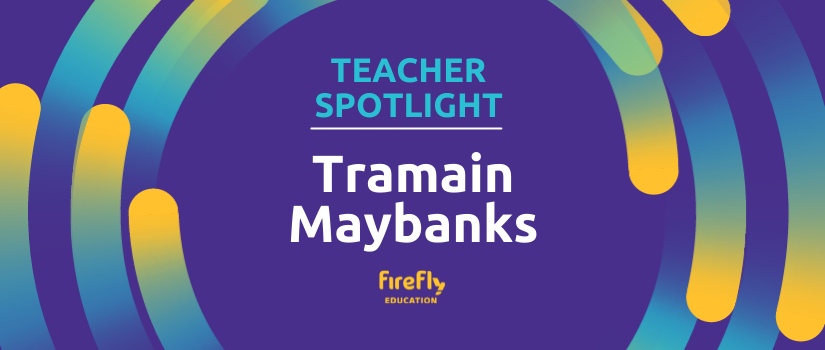 Teacher Spotlight is a new series by Firefly Education that will share insights from a variety of education influencers who inspire fellow teachers with their unique classroom knowledge and helpful resources.
'I believe this generation of students will be the most knowledgeable one we've ever had.'
Those are the words of Tramain Maybanks, a Murri woman living on Bundjalung Country, who you may know better as @themurriteacher.
The lower primary teacher is dedicated to educating her students about First Nations culture because she believes they will enact great change for Aboriginal and Torres Strait Islander peoples if they have the opportunity to learn about First Nations culture.
'I want them to be aware and even proud that our country has the longest living culture in the world,' she said. Tramain uses her Instagram account to give an insight into her experience with incorporating First Nations culture into her classroom.
While there are many different ways to achieve this, Tramain has shared some of her top tips with us.
Showcase First Nations resources
Tramain's first tip is to make First Nations culture an integral part of the classroom by showcasing a range of cultural resources such as flags, art and books.
'I make it a priority to stock our bookshelf with a diverse and full range of First Nations picture books and the Aboriginal and Torres Strait Islander flags are always present in the classroom,' she said.
Incorporate meaningful classroom practices
Finding activities that help students meaningfully connect with First Nations culture can also be an effective way to engage students.
For example, Tramain and her students start each day with a yarning circle and she reads an Acknowledgement of Country aloud to the class.
Throughout the year, she also invites a local Elder to talk to her students about a range of topics, which provides a unique and engaging experience for both Tramain and her students.
Find ways to connect to Country
Tramain ensures her students understand the rich and important connection First Nations peoples have to Country. 'My kids love learning about our connection to Country and how to care for it. It fills them with so much pride. My class all identify as First Nations, so they bring so much prior knowledge to these lessons and are so much more engaged because these lessons are relatable for them,' she said.
Start your own learning journey
Tramain says much of her learning has been self-guided.
'I have taught myself a lot. I have read a lot, asked people in my community a lot of questions and I have involved myself in the community to learn more when I wasn't sure,' she said.
If you're unsure where to start, Tramain encourages teachers to talk to their school about hosting workshops delivered by professionals that specialise in First Nations education. She trusts these workshops help teachers gain the confidence needed to better incorporate First Nations perspectives in their classrooms.
Seek online communities
Tramain finds inspiration from the active and engaged community of teachers on Instagram. 'Look out for people on Instagram who share tips for free. I share my tips on my Instagram, but I also share other pages who I believe share authentic information and resources,' she said.
Get involved with your local community
Finally, Tramain recommends learning more about the Country you live and work on.
'Learn about the people. Reach out to community when you can, ask questions and find resources that represent that community,' she said.
If you're interested in learning more from Tramain, follow her Instagram page @themurriteacher.