Back to Research & Case Studies articles & videos
Case study: Peregian Beach College, Queensland
English Stars 12/12/16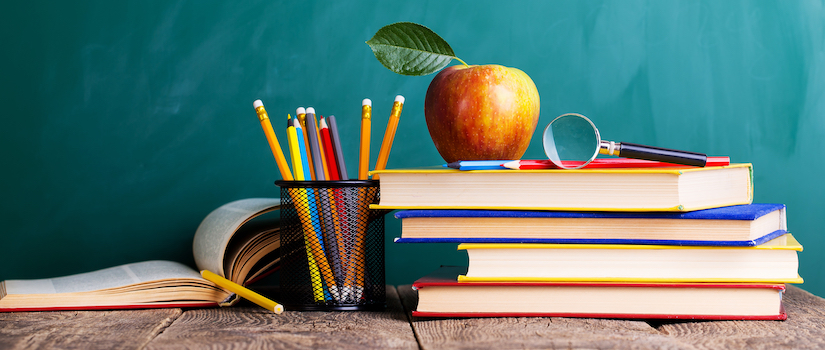 Peregian Beach College is one of the first schools in Australia to use English Stars. This innovative K–12 school, nestled in the heart of the Sunshine Coast, is now into its second year of using the multi-award winning program.
Taking our cameras along to capture the action, we set off to Peregian Beach to see exactly how one Year 4 class uses the program.
We arrive as the students are about to start an English Stars module called 'Compare and Contrast Words'. There's excitement in the air – which might have something to do with all the cameras! But Year 4 teacher, Sharon Hemmings, says the excitement is typical.
'When I say it's time for English Stars, the students go "Yeah!"' she explains. 'They're far more engaged.'
The students' iPads are lying ready on their desks, but to start the days lesson Sharon asks the students to leave their devices and sit at the front of the room. She projects the first resource in the 'Compare and Contrast' module: a short, whole-class warm up activity.
After the warm up activity, Sharon then goes on to explicitly teach the topic. She first projects the teaching slideshows, and talks about the concepts as she clicks through the slides. Sharon then plays the 'Compare and Contrast' video for consolidation. Next, she asks students to get into groups to brainstorm compare and contrast words.
While her students are busy in their groups, Sharon tells us about the benefits of having all the slideshows, videos, printables and other resources at her fingertips.
'As a teacher, our time is so short. We are so time poor,' she explains. 'I love that I don't have to go and search for resources, because they're all there. It takes the pressure off.'
After the group discussions, Sharon directs students to go back to their desks and log into English Stars on their iPads. It's time for students to consolidate their understanding with the online activities.
The students' concentration is palpable as they interact with the activities – they are eager to win 'solar flair' rewards and unlock extension activities.
We ask some of the students to share their thoughts about English Stars. One student responds, 'I love the videos. They're funny but they also teach you lots of stuff.'
Another student chimes in. 'The most interesting thing I've learnt from English Stars is that English is fun!'
While the students complete the activities on their iPads, Sharon moves around the classroom and checks their progress. She notices that one of her students needs extra support and sits with him for a few minutes. Later, she explains how the student responded to his errors.
'With the automatic marking, he could see straight away where he had gone wrong, and he was more motivated to go back and try to correct that.' she tells us. 'For students who might have some sort of learning difficulty, it's not a fight. It's easier. The technological part of it is definitely a big bonus.'
It's great to see how one teacher uses English Stars in her day-to-day lessons. We love that she uses the program in a way that works for her, and most of all we were thrilled to see how the students engage with the resources and activities.
We asked Sharon to sum up her two years of working with English Stars.
'It's time-saving, easy for the teacher … and it makes learning English fun!' she says with a laugh.
Want to find out more about English Stars?
We'd love to hear what your class thinks about English Stars. Share your ideas on social media and tag us on Facebook, Twitter and Instagram to be part of a case study.
More English Stars articles & videos