Using iMaths Online games
iMaths 11/8/14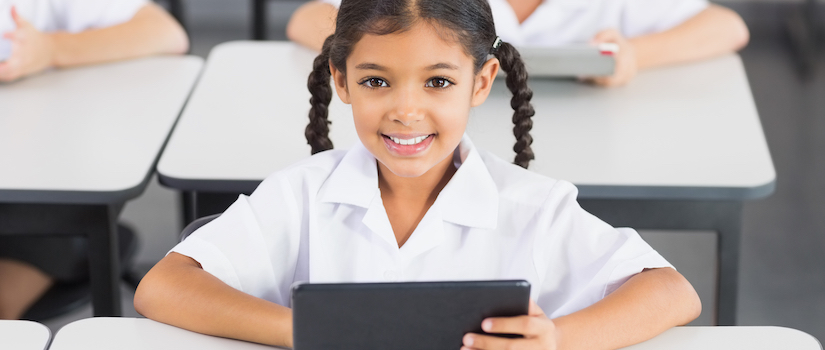 What student doesn't love computer games? With iMaths Online games, students get to have fun while improving their numeracy.
iMaths Online has interactive games for Foundation to Year 6. Students can access the games from the student site and can play them on their computers, laptops or iPads.
There are many ways for you to use the iMaths Online games with your students. Here are a few ideas to get you started.
Play as a whole class
Select an iMaths Online game and project it onto a white board. Students respond with the game answers and these are entered by a student or the teacher. Playing iMaths Online games as a whole class opens discussion on the concepts being practised and familiarises your students with the game so they can confidently play it on their own.
Play in small groups
iMaths Online games are perfect for students to play in small groups. Students particularly enjoy playing them competitively, challenging each other for the best time with the least errors.
Have students play individually
iMaths Online games are an excellent extension to classroom work. They are perfect for engaging reluctant learners, extending fast finishers, and rewarding hard workers. They can also be used as a 'when you've finished' activity to motivate students, or to keep students focused while other students complete Student Book work.
Set games for homework
iMaths Online games are great for homework – students simply log in to the student site and complete games as practice tasks. This consolidates number concepts learnt in the classroom, and students will love having something fun for homework.
What the games are really teaching
The Games Reference Sheet provides specific information on the maths concepts behind each game at each level. This enables you to assign your students the most useful games for them so that particular concepts are reinforced. For example, after teaching multiplication Topics, you may assign students extra practice by assigning them games that specifically target multiplication. The Games Reference Sheet also indicates whether games and their specific operations are revision or core. The Games Reference sheet is available in the Prep & Planning section of iMaths Online.
Game types
iMaths Online games target specific and appropriate skills and concepts for each year level. Each game includes a variety of difficulty levels as well as revision content from the previous year level to cater for all abilities. Here's how to play:
Number Charge (Foundation to Year 6)
Number Charge is ideal for mental computation practice of the four operations. Players race against the clock to charge Robot Ray's battery by answering number problems as quickly as they can.

Gridlock (Year 1 to Year 6)
Gridlock improves students' understanding and recall of number concepts as well as their mathematical fluency. Players help Pi the robot dog unlock the fridge to access his favourite Robo-Snacks by completing the number grid.

100 Board (Foundation to Year 3)
Players use 100 Board to identify and practise patterns in number sequences, from filling in missing numbers and searching for the correct numbers, to finding the odd or even numbers. Year 2 and 3 students also practise addition and subtraction in the 100 Board.

Track It (Foundation to Year 3)
Track It players identify and complete the number patterns to get the Locomatron to leave the station on time. The game is further scaled for Year 2 and 3 students by having them identify and write the rule for the pattern.
So what are you waiting for? Log in to iMaths Online and start playing! We'd love to hear your ideas and practical advice for using iMaths games with your students. Share your ideas on social media and tag us on Facebook, Twitter and Instagram.
More iMaths articles & videos