Back to Assessment articles & videos
How much has your students' handwriting improved?
Writing Time 7/11/17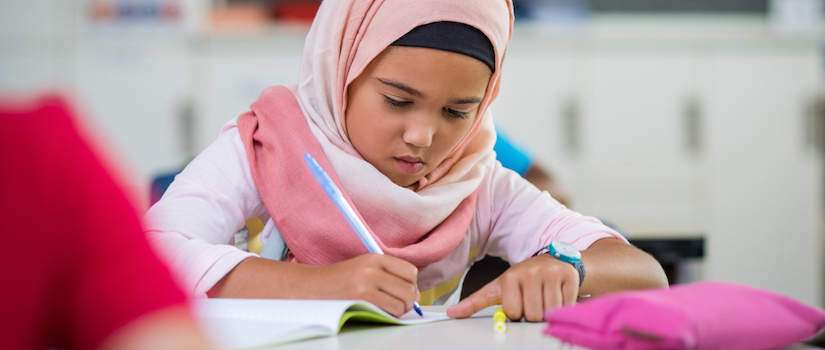 The school year is winding down and it's time to reflect on what your students have learned since they first entered your classroom in Term 1. There's a lot to look back on, but be sure not to leave handwriting out of the mix when gauging how much your students have developed.
Whether you want to pass the information on to their next teacher, show parents, or simply congratulate your students on their improvements, here are some ways to evaluate handwriting proficiency using the Writing Time resources.
Use the handy assessment resources
At Writing Time Online you'll find a trio of detailed assessment resources for every year level – and best of all, access is free! Once you're logged into Writing Time Online, navigate to the Assessment section in the side menu to access these printable resources:
Assessment Guide: This handy teacher guide details what to look out for when observing handwriting technique and assessing written work according to the skills practised throughout the year.

Observational Checklist: This class checklist allows you to assess and record handwriting technique – ideally you'll have also recorded your observations at the beginning of the year to help gauge improvement.

Student Assessment Profile: This individual student portfolio gives you a snapshot of a student's handwriting development and ability. The profile includes checklists to show how well a student has achieved key handwriting skills.
Review the dedicated assessment section
There's a dedicated summative assessment section at the back of every Student Practice Book. This section is an ideal work sample to use with the Observational Checklist and Student Assessment Profile. Giving students an opportunity to demonstrate the key handwriting skills learned throughout the year, it also provides the perfect sample of work to pass on to their next teacher, or to show parents.
In the upper years' Student Practice Books*, every assessment includes its own checklist (or you can use the Student Assessment Profile from Writing Time Online). You may have used the Teacher Reminders at the bottom of relevant pages throughout the year as a prompt to have students complete the related assessment page for skills they've just learned, or you may choose to have students complete the assessment pages all at once as a more formal assessment item.
Compare the left and right pages
As well as summative assessment reviews, you can simply flick through your students' Writing Time Practice Books to see progress at a glance. In the early years*, you may have taken advantage of the practical teach-and-revise sequence that the Student Practice Books offer. With two pages of activities for every letter, students may have completed the first page (that teaches letter formation) in Semester 1, and then completed the second page (that revises letter formation) in Semester 2.
This teach-and-revise sequence allows you to easily compare how your students have improved throughout the year for each letter. If you didn't adopt this approach this year, why not try it out next year for an easy and quick way to review student progress?
So there you have it – three easy ways to review how far your students' handwriting ability has progressed since the beginning of the year. Tell us how you review handwriting development – comment on this article or post to our Facebook and Twitter pages.
*Features may differ across the year levels and handwriting fonts.
More Writing Time articles & videos