Back to Assessment articles & videos
How to use the assessment tools in English Stars
English Stars 22/10/20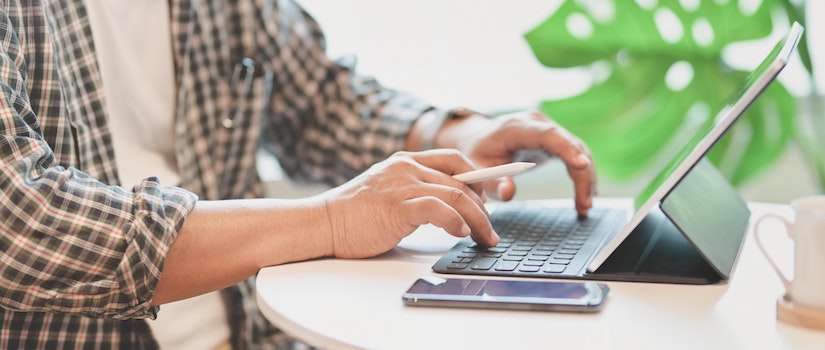 English Stars is jam-packed with so many great features, and the range of assessment tools is no exception! Find out how to make any upcoming English assessment a breeze.
1. Understand the types of assessment
Features and tools vary depending on whether the assessment is a task or a test.
Tasks
Based on featured text types, there's a range of written assignments and oral presentations in each year level. Use the Discuss the Rubric slideshow to talk through expectations with your students, followed by the rubric itself to mark their work.
Tests
There are three types of tests within each year level, all complete with answers.
Knowledge Tests evaluate the language conventions covered in the Yearly Plan prior to the test.
Spelling Tests, at the end of every unit, check students' knowledge of the spelling concepts taught in that unit.
Comprehension Tests offer discrete opportunities to assess students' comprehension skills. Each test includes a set of literal, inferential and applied questions.
2. Choose the format that suits your class
Most assessments are available to complete online or offline. For online assessments, unlock the task when you're ready for your students to get started. If you want students to complete the assessment offline, print the Printable Assessment Pack from the Prepare column on the assessment module home page.
3. Use the return or reset function
Let's face it — students sometimes submit incomplete work, either by accident or intentionally to say that they have completed a task. Either way, you can return a student's work to them so they can keep going and submit again. Alternatively, you can reset an activity if you'd like a student to start again from scratch. Remember, these features apply to individual students (not the whole class). To use Return or Reset, go to the Assessment Tracker and navigate to the student's submitted work. At the bottom of their marking page, follow the prompts to return or reset as desired.
4. Make the most of marking
Access the range of online and offline tools to support assessment and reporting:
Save time with automatic marking
Tests completed online are automatically marked, but where teacher marking is still required, such as for the applied questions in Comprehension tests, use the example answers as a guide.
Print students' work
If you want to provide direct and specific feedback on a student's work such as correcting a spelling error, adding a comma to a sentence or leaving comments such as 'Let's have a chat about this paragraph', then marking a hard copy version is the way to go. To print work your students have submitted online, open the Assessment Tracker, select the cell that includes the grade (or an orange question mark if teacher marking is required) to take you to that student's work, then select the Print Student Work link (above the assessment description).
Use the rubric format that suits you
For every assessment task the rubric is available in three formats.
Interactive rubrics allow you to save results in students' English Stars portfolios for quick and easy reference. Even if you use the interactive rubric, you might like to print a hard copy for filing. After you've completed (and saved) the interactive rubric, select the Print Rubric link above the interactive rubric.
Printable rubrics provide a ready-made marking guide that you can mark up by hand. Print the rubric from the Resources column within an assessment module.
Editable rubrics allow you to adjust the marking criteria to suit your needs. Download the editable rubrics from the Prep and Planning section and edit away!
Capture the overall grades
Even if you've used a printed or editable rubric, or had students complete a test offline, it's still a good idea to input the overall grade into the Assessment Tracker so that all results for all assessments are captured in the English Stars class and student portfolios. Open the Assessment Tracker and select the 'Mark Manually' button to input an overall grade for each student in your class.
5. Control when you release results
For one reason or another, you may wish to control when you release your students' assessment results. Perhaps you're assessing oral presentations over several lessons throughout the week, or you have several absent students on the day of the exam. Unlike day-to-day activities (which provide instant feedback of answers), assessment task results are set to hidden as the default. To release the results to the class, navigate to the assessment module and click the 'Student results are hidden' icon to switch it over to 'Students can see results'.
6. Extract data for reporting
You've probably seen the data of students' results feed into class and student portfolios throughout the year. As the year comes to a close, it's a good idea to extract this information from English Stars to use for end-of-year reporting, to give to parents, or pass on to next year's teacher.
Export class results as a CSV
Navigate to My Classroom and select the class Assessment Results tracker. In the top left-hand corner, locate the Export CSV buttons for either all year levels of content (ideal if your class has conducted assessments across multiple year levels in English Stars), or a single year level of content (for when your class has completed assessments in a specific year level of English Stars). The CSV file will automatically save to your downloads, ready to be analysed or forwarded as needed.
Print work samples and individual portfolios
Go back through completed modules and assessments to print a selection of each student's work as samples to keep on file. You can also print each student's individual portfolio data. Go to My Classroom, select a student and navigate to their Comprehension Results page, Assessment Results page, and Activity Results page and simply print the page or save as a PDF for filing.
Want more? Watch our video tutorials
To see some of these assessment features in more detail, watch our tutorial videos:
What are your favourite assessment tools in English Stars? Share your ideas on social media and tag us on Facebook, Twitter and Instagram.
More English Stars articles & videos