English Stars text spotlight
English Stars 2/3/22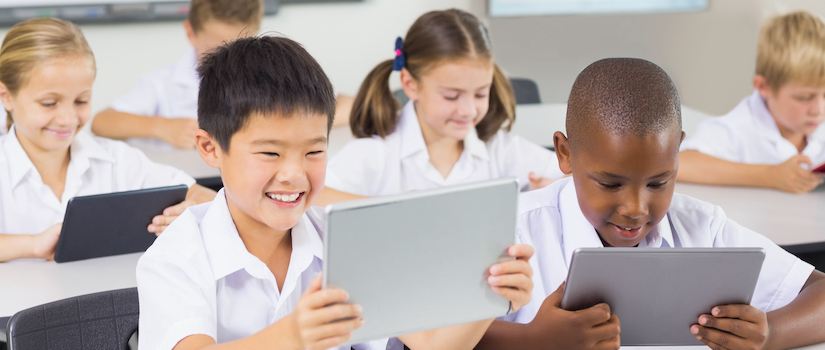 At Firefly, we believe in fostering a love of reading in all students, which is why English Stars is packed with rich, varied and engaging texts.
Choosing which texts to feature in English Stars was no easy feat. Let's take a look at some of our favourite picks and unpack why we selected them!
Texts that are engaging and varied
A good book should include at least one element the reader can relate to, whether it's a person, place, time or event. But that doesn't mean the whole story should be familiar.
Some of the very best literary encounters are the ones that leave the reader feeling like they've walked in someone else's shoes, experienced a different era or unknown place for the first time, and perhaps gained a better understanding of who they are and the world around them.
By partnering with Queensland University Press and other publishers, we've been able to provide literary texts that not only help contextualise English concepts, but also provide students with an engaging learning experience. Featured authors include Alison Lester (Are We There Yet?), Michael Rosen (Fridge), Steven Herrick (Bleakboy and Hunter Stand Out in the Rain) and Rosanne Hawke (Taj and the Great Camel Trek).
Texts that reflect who we are
Australia is a diverse country and we aim to reflect that in our text selection. Whether a student lives in the city or bush, whether they have recently arrived or their family has lived on this land for many generations, we hope the students who use English Stars will feel at home as they explore these inspiring texts.
To do this, we sourced literary texts from Australian authors such as Kathryn Apel (On Track), Meme McDonald and Boori Pryor (My Girragundji), and Anh Do (The Little Refugee and WeirDo). We hope that among their stories about difference, migration and growing up between two cultures, students find a narrative that resonates with them and their experience of life in Australia.
Texts that exemplify different text types
To complement the selected texts by our favourite authors, our own literacy experts have created a wide range of pieces that exemplify specific text types. This comprehensive suite of text types ensures all bases are covered in English Stars.
Read the Text Reference Sheets to see exactly which texts (and their text type) are explored in each year level.
Our favourite picks
With so many amazing texts to discover in English Stars, it was a tough challenge for our Firefly team of teachers, editors and literacy experts to pick our favourites. After some friendly debate, here are our top three choices:
The Curious Dictionary
The Curious Dictionary from the Word Hunters trilogy by Nick Earls is a top choice. It's the story of twins Lexi and Al, who find an old dictionary in the library of their Brisbane school. The dictionary is a portal that drops the unlikely heroes into the past and takes them on a perilous journey through history searching for vanishing words. There's adventure, thrills and plenty of sibling squabbles to keep things real! Terry Whidborne's illustrations also bring the sights, sounds and smells of history to life.
Badu Gili
Badu Gili is another favourite. It might seem like a unique choice, but we were thrilled to be able to include this light show in our Art of Storytelling unit. Often, when teaching English and communication, the focus is on the written word when, in fact, there are many ways to tell a story. Badu Gili, performed at the Sydney Opera House as part of the 2017 Vivid festival, combines Indigenous paintings, animation and music to tell a story in a powerful way.
Two Weeks with the Queen
Another treasured text is Two Weeks with the Queen. We're big fans of Morris Gleitzman and admire his ability to tackle some of life's toughest issues in a straightforward yet sensitive way that readers can relate to. The story of Colin, who decides to ask the Queen in London for help when his younger brother is diagnosed with cancer, is moving and funny in equal measure.
Tell us which text you or your students love most in English Stars. Share your ideas on social media and tag us on Facebook or Instagram.
More English Stars articles & videos