Writing Time treasures unearthed
Writing Time 27/1/22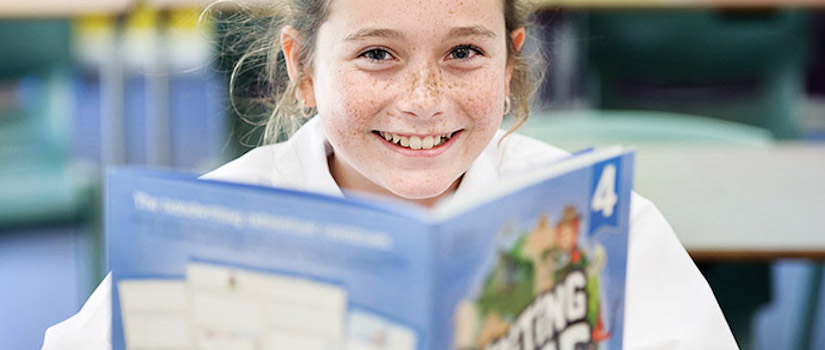 Whether you're a seasoned Writing Time adventurer, or embarking on a new handwriting journey with Lucy, Max and Archie the owl, there are plenty of hidden gems to discover – or rediscover – in the Writing Time series.
Here's a snapshot of the Writing Time features that make handwriting lessons fun for students and effective for teachers:
For the lower years …
Hero Lines
Unless you're a Foundation teacher, you may not have explored the Writing Time Hero Lines that introduce young learners to letter formation. Letters are grouped into Hero Lines that represent the most common handwriting line types. Foundation students love drawing the Rainy Day Lines, Back Flip Lines and Kangaroo Hop Lines, to name just a few. So, why not give your Year 1 and 2 students practice with Hero Lines using the worksheets and catchy tunes at Writing Time Online!
Left-hand references
In the early years*, letter examples are positioned on both the right- and left-hand sides of the page. Your left-handed students are free to copy letters without the frustration of having the example letter covered by their writing hand.
Practical teach-and-revise sequence
The Student Practice Book pages in the early years* are designed to help you keep track of students' handwriting development. There are two pages of activities for each letter. The first page teaches letter formation, while the second includes activities for practising the letter. Students can either complete both pages in one session, or complete one in Semester 1 and the other in Semester 2 to demonstrate how they have improved throughout the year. The choice is yours.
*Features may appear in different year levels for different fonts.
For the upper years …
Assessment prompts
All the Assessment pages are conveniently located at the back of the Student Practice Books. Look out for the Teacher Reminders in Years 3–6, which let you know it's the perfect time to complete the next Assessment activity.
Cross-curriculum links
Tackling other curriculum areas during handwriting practice is a breeze with Writing Time. The activities in Years 4–6 include themes from curriculum areas such as English, Maths, Science and History. To see the cross-curriculum links that are included in each year level, view:
Writing Time Year 4 Australian Curriculum Links
Writing Time Year 5 Australian Curriculum Links
Writing Time Year 6 Australian Curriculum Links
Reflection banner
The Years 4–6 Student Practice Books include Reflection banners that give students the opportunity to reflect on how their own – and other students' – handwriting is improving.
Treasures for every adventurer …
Artwork with a purpose
While it's hard to pick a favourite, the illustrated art activities are undoubtedly one of the most valuable treasures in the Writing Time series. Designed to include the slants, slopes and loops needed for letter formation, students from Foundation to Year 6 will enjoy creating artistic masterpieces as part of their handwriting practice.
Meaningful activities
From crosswords to poems, labelling and more, the Student Practice Books are packed with cognitive activities that get students thinking as well as writing. These activities are sure to beat the boredom of repetitive handwriting drills.
Online resources
Log in to Writing Time Online to discover a treasure-trove of free resources, including practice worksheets, projectable and printable handwriting lines, catchy Hero Lines tunes to bop along to and the See & Trace interactive tool.
There are plenty more hidden gems in the Writing Time series. Tell us what you love about Writing Time – share your ideas on social media and tag us on Facebook, Twitter and Instagram.
More Writing Time articles & videos