Adapt your Investigations to suit your classroom
iMaths 24/10/19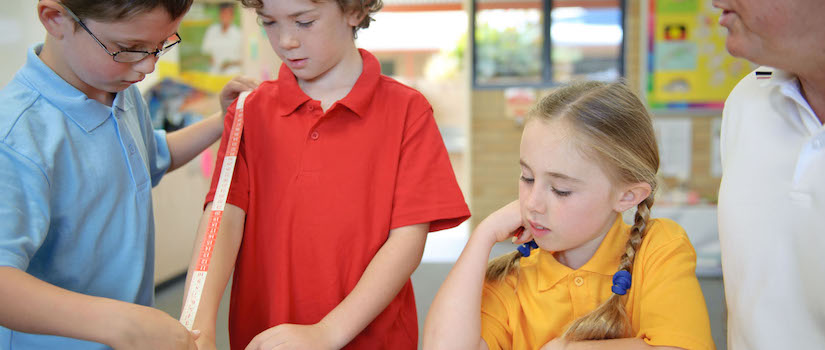 Investigations are an invaluable tool for maths lessons. Not only do they engage students with real-life contexts and promote higher-order thinking, but they're also flexible in their delivery. So when you're planning your Investigations for next year, you don't have to follow the plan every time, take advantage of their flexibility and adapt to suit the needs of your class.
New to Investigations? Scale back the scope of the Investigation
A perfect way to ease your students into Investigations is for you to take on the necessary preparation tasks required to complete the Investigation.
For example in the Year 3 Investigation: Trash or Treasure, rather than having students set up their own market stalls, you take care of all the stall preparation including sourcing and pricing the goods. With the stalls set up and ready to go, students can dive straight into applying their maths skills to buy and sell their market goods.
Scaling back the scope of an Investigation offers a speedier alternative, while providing a structured framework, without compromising the learning process for students. To maintain the learning intent of the Investigation, students still complete the Reasoning and Reporting phase as they would in a standard Investigation.
Investigations expert? Try an extended Investigation
Extending the parameters of an Investigation is ideal after you have a few under your belt. Follow a similar sequence to the ready-made plan, then look for opportunities to take your Investigation to the next level.
Here are two ideas to get you started:
i) Use the Inquiry: You may have previously used the Inquiry tasks with a select group of students. However, why not extend the length of your Investigation by conducting the Inquiry with your whole class? Sometimes referred to as a 'mini-Investigation', each Inquiry extends the application of the Topics used in an Investigation. There's an Inquiry in Student Books 2-6 for every Investigation.
ii) Use cross-curriculum opportunities: Many iMaths Investigations have cross-curriculum links. This makes them perfect to pair with other learning areas that have a common theme.
For example, take the Year 1 Investigation: It's my town. You can extend the Investigation theme into your English lessons and have students write a short story in the setting of their planned perfect town.
View the Cross Curriculum Links in iMaths to find out which learning areas link best to your next Investigation.
Have a composite class? Use our Composite Yearly Plans
These handy guides are available at iMaths Online and can be used as a framework for your Investigations for the year. Each Composite Yearly Plan matches Investigations or groups of Topics from each year level that contain similar content. This allows you to teach concepts to the whole class and then target each year level's specific needs, fulfilling the maths curriculum for both desired year levels simultaneously. 
When conducting the same Investigation for your whole class, remember to assess each student at their appropriate year level. You'll find the Composite Yearly Plans in the Prep & Planning section of iMaths Online.
Extra tip: Don't forget the editable rubrics
If you're conducting iMaths Investigations and deviating from the suggested plan, you can adjust the rubrics according to your customised Investigation. You'll find Editable Rubrics for each Investigation in the Prep & Planning section of iMaths Online.
How do you adapt Investigations to suit your class? Share your ideas on social media and tag us on Facebook, Twitter and Instagram.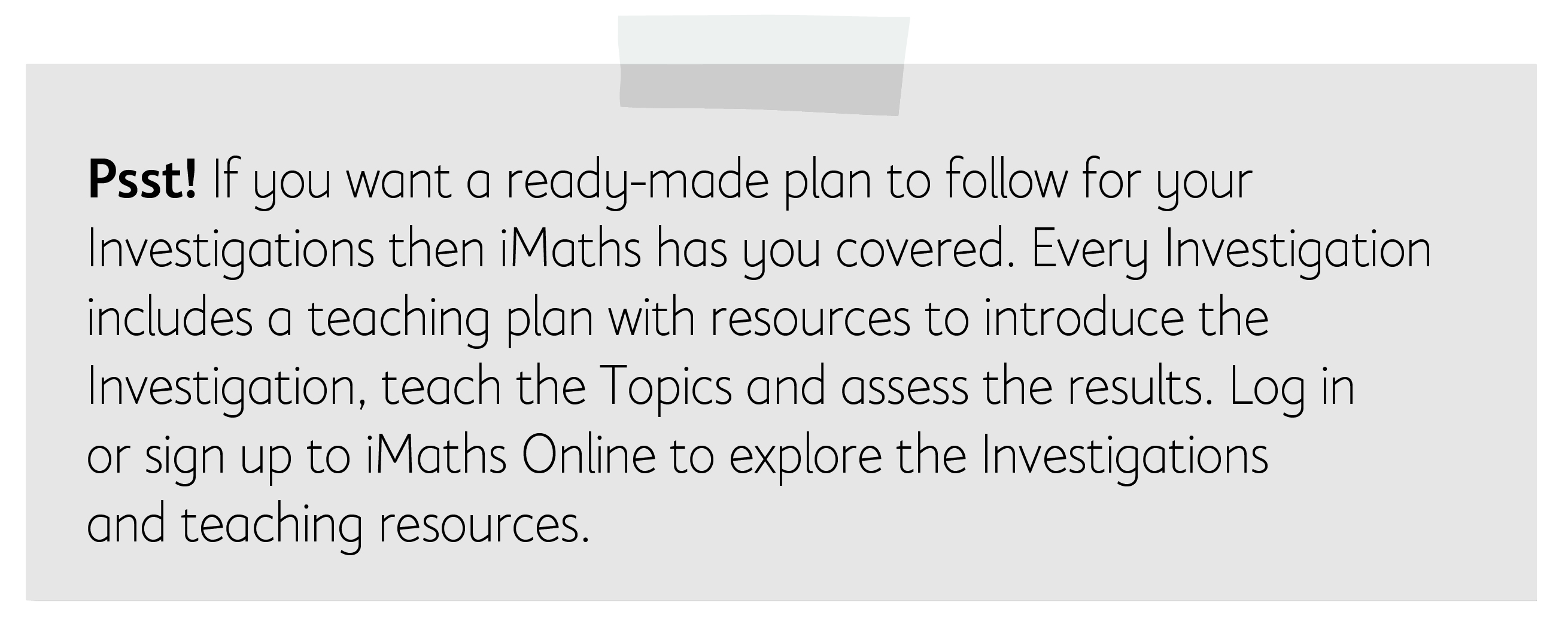 More iMaths articles & videos