Back to Planning articles & videos
Tips for fitting Investigations into your maths lessons
iMaths 9/8/20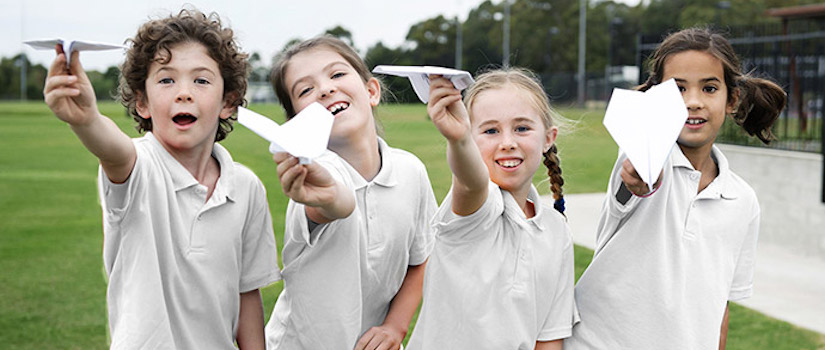 The challenges of 2020 mean your class is likely to be short on time as you try to cover all the required content. You might wonder how you can still squeeze Investigations into your maths lessons, but it's well worth the effort. Investigations encompass all proficiency strands and help your students develop the skills needed for maths success. Try these ideas to fit Investigations into your lessons when you feel like you're playing catch-up.
Use an Investigation to revise Topics
Because Investigations get students to apply the maths concepts learnt in associated Topics, they can be used as a Topic revision and consolidation tool. Most Investigations only take a couple of days to complete once the Topics have been taught. As such they are a quick, fun and effective way to revise maths concepts covered during remote learning. Use the Investigation and Topics Table for your year level to choose an Investigation that best matches the Topics you want to revise.
Foundation Investigation and Topics Table
Year 1 Investigation and Topics Table
Year 2 Investigation and Topics Table
Year 3 Investigation and Topics Table
Year 4 Investigation and Topics Table
Year 5 Investigation and Topics Table
Year 6 Investigation and Topics Table
You would typically introduce an Investigation before teaching the related Topics, giving students the opportunity to think about the Investigation while they're learning key concepts. In this scenario you will introduce the Investigation after the Topics have been taught so you may need to spend a bit more time than usual discussing with students the maths concepts needed to complete the Investigation. This will help you determine whether students are ready to dive into the Investigation or if they need to refresh their knowledge of associated Topics first.
Use the focus questions to facilitate the discussion:
What is the Investigation asking you to do?
Which Topics are important to this Investigation?
What do you think you will be good at?
What do you think you will need help with?
Do you understand the meanings of the words on the Essential Word List?
Use the Differentiation Tasks available within each Topic of iMaths Online if students could benefit from a refresher before commencing the Investigation.
Scale back the scope of an Investigation
Reducing the scope of an Investigation without compromising the learning process is easier than you might think. While it is vital for students to complete the Reasoning and Reporting section of the Investigation to demonstrate their application of the proficiency skills, you can take charge of some of the preceding steps if you're short on time.
For example, in the Year 5 Investigation Finals Fever, students are asked to research transport options to a sporting event of their choice. So if you prepare the information about transport options for a couple of sporting events, your students can skip straight to the part of the Investigation where they apply their maths knowledge.
Tip: Don't forget to adjust the editable rubrics to suit your customised Investigation. Download the Editable Rubrics in the Prep & Planning section of iMaths Online.
Tackle cross-curricular learning with an Investigation
A cross-curricular approach helps you maximise classroom time, and Investigations are perfect for pairing maths with other learning areas. View the Cross Curriculum Links in iMaths to help you choose an Investigation that ties in with other planned content.
For example, if you need to teach your Year 5 class about the Earth in the context of our solar system, the Investigation If I were a Martian would be an ideal way to connect your maths and science lessons.
How do you squeeze Investigations into a tight timetable? Share your ideas on social media and tag us on Facebook, Twitter and Instagram.
More iMaths articles & videos